Emily Isaacson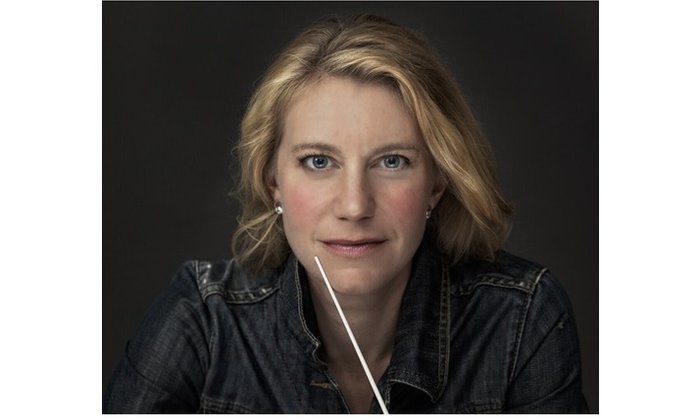 Concert III, 2023-2024 Season
Dr. Emily Isaacson is a conductor and producer fiercely committed to reimagining classical music for today's audiences. She is founder and artistic director of Classical Uprising, a performing arts collective that believes classical music must rise up, challenge current norms, and re-envision where, how, and for whom we are making music. Classical Uprising serves over 6,000 musicians and music-lovers through its programs with Oratorio Chorale, a symphonic chorus and professional orchestra; Portland Bach Experience, an immersive music festival; and Horizon Voices, a youth choral program for singers K-12.
One of only a handful of female conductors (and moms) in the country, Isaacson was named the 2018 Maine Artist of the Year by the Maine Arts Commission, one of 50 Mainers Leading the State by Maine Magazine, and the 2022 winner of the American Prize. In 2008 Isaacson helped to launch Roomful of Teeth, a Grammy-winning new vocal music ensemble. She has taught at Clark University, Bowdoin College, and the University of Illinois. A St. Andrews Society Scholar, Isaacson holds a masters degree in musicology from the University of Edinburgh, Scotland; a masters degree in conducting from the University of Oregon; and a doctorate in conducting from the University of Illinois.
She lives in Portland, Maine, with her husband, daughter, and son. Isaacson belongs to Beyond Artists, a coalition of artists that donates a percentage of their concert fees to organizations they care about. She supports the Natural Resources Council of Maine and Alight Humanitarian Relief through her performances.