Mesa Schubeck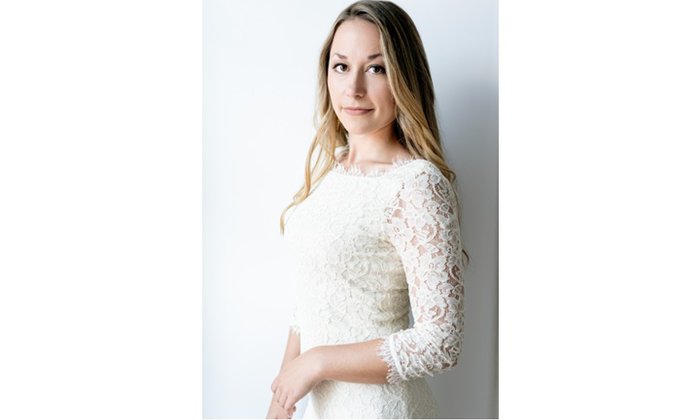 Concert II, 2022-2023 Season
Raised in the coastal village of Blue Hill, Maine, Mesa Schubeck's musical roots began with an immersion in her family's folk music tradition. Drawn to the piano at a young age, her formative instruction was influenced by the Suzuki method, and her dedicated classical training was honed through her early teachers Win Pusey and Dr. Ginger Hwalek. Gaining a degree in Piano Performance, with a minor in Business Administration at the University of Maine, Orono, and studying with Baycka Voronietsky, Mesa's collegiate experience included: University Singers, Renaissance, an all female a cappella group, UMaine Jazz Ensemble, accompanist for Collegiate Chorale, and guest conductor for University Singers.
Throughout her musical development, the influence of pop, rock, jazz and soul artists has contributed to her diverse style. Traveling to Music City in 2014 with a pop/rock trio, she settled in Nashville for three years, composing, performing, and recording. In addition, as a sought-after collaborative pianist and musical director, she worked multiple productions with Belmont University and Middle Tennessee State University theater departments.
Mesa returned to Maine in 2017 and completed a Masters in Piano Performance and is currently pursuing a second Masters in Piano Pedagogy at the University of Southern Maine under the mentorship of Dr. Laura Kargul. From 2020-2022 Mesa served on the faculty at Gould Academy teaching middle and high students in general music and individual instruction.
Now as a resident of Portland, Maine, Mesa is active as a performing artist, accompanist, and full-time teaching artist at 317 Main Community Music Center in Yarmouth. She is thrilled to be diving deeper into classical piano through her graduate work and is honored to have the opportunity to perform with the Midcoast Symphony Orchestra as the winner of the 2022 Judith Elser Concerto Competition.