Nancy Struve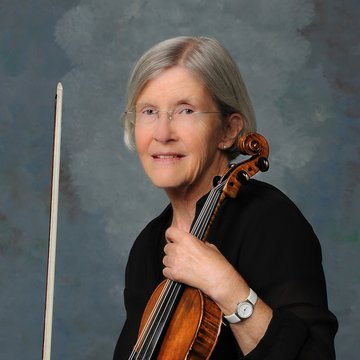 Violin
When Nancy first took up the violin, she was wearing a poodle skirt and growing up in Mamaroneck, NY. She found little time for playing while studying at Bates or later at U.C. Berkeley—too busy eating granola, marching for peace, and, oh yes, going to graduate school.
After settling in suburban New York, however, she refocused on the violin with a long­term commitment to the American Chamber Orchestra, which, despite its name is full-­size, an all-volunteer ensemble that performs in Connecticut and travels regularly to play in Europe.
When her husband's Alzheimer's disease brought them to Maine to be near family, Nancy joined Midcoast Symphony. Both the orchestra and the music helped her get through that difficult time. She's delighted to be part of the MSO family under Rohan Smith's inspiring leadership.
Photo credit: © Jeff Morris/the Pierce Studio