Winter On-Line Auction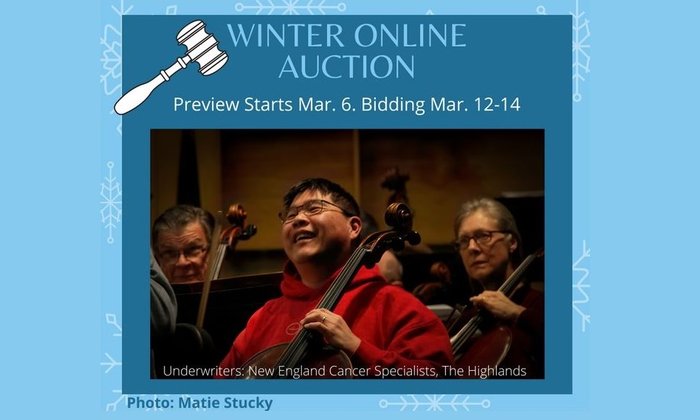 The MSO Winter Online Auction is a fundraising event that will help offset the loss of this season's ticket revenue, after the COVID pandemic forced the orchestra to cancel its 2020-2021 season.
The MSO's talented musicians, their families and friends, and some favorite businesses donated a variety of items and experiences -- including a sailboat cruise, a lobster bake, a getaway vacation, hand-knit clothing, original artwork and fine crafts, and as well as gift certificates for restaurants and other businesses.
The auction was held March 12-14. All 52 items were sold, raising more than $4,000 for the orchestra.
Follow this link to see what you missed!