Soulful Expressions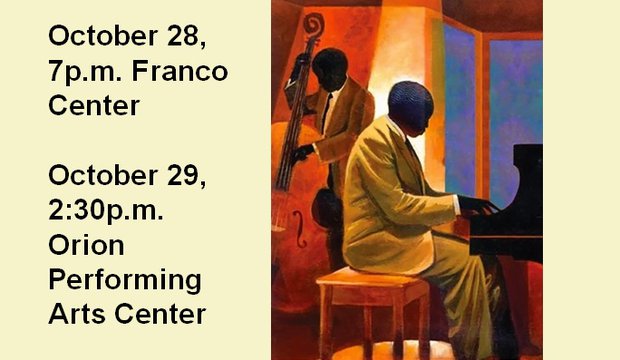 Coming up October 28 and 29: MSO's first program of our 34th season! Two performances of "Soulful Expressions" begin a year-long celebration of MSO Music Director Rohan Smith 20th season with the orchestra.

"Soulful Expressions" features 3 compositions that showcase the vitality of the human spirit. "The concert begins with "Aspiration," the fourth movement from William Grant Still's Symphony No. 1, also titled "Afro-American," which was the first symphony by an African-American composer to be performed by a full orchestra. Still was the most immediately successful African American classical composer in the first half of the twentieth century and is considered by many to be the dean of African American composers.
The second piece of the program, Beethoven's Piano Concerto Number 3, features guest artist Anastasia Antonacos on piano. This work premiered in 1803 and was still unfinished at the time, meaning that Beethoven improvised a large section of the cadenza during the performance. The piece signified a shift from a style emulating Mozart to the emergence of Beethoven's own voice as a composer.
The concert concludes with a performance of Shostakovich's landmark Symphony Number 5, which was composed as a reflection to criticism of his artistic work by Soviet authorities. According to Smith, the symphony hits the listeners "like a coded message of endurance of suffering in a country under invasion" one that is "exceptionally appropriate to be played in the midst of this horrible war in Ukraine." The 45-minute masterpiece promises to wrap listeners in acomplex tapestry of emotions as it unfolds.
Check out this newsletter to preview the music we'll play.

Get tickets through the box office -- (207) 481-0790 -- or buy your tickets online: