Hiroya Miura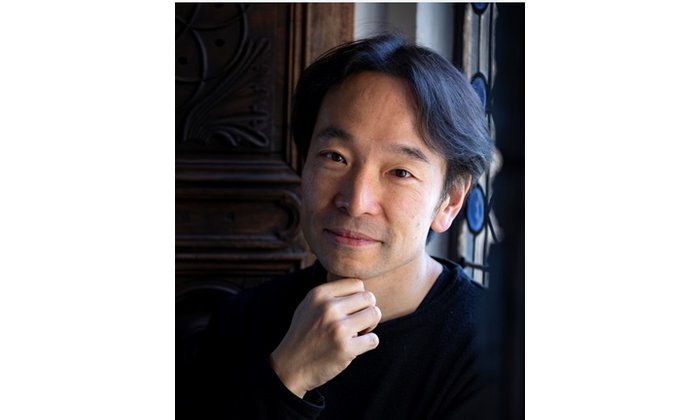 Concerts III and IV, 2022-2023 season
Hiroya Miura, a native of Sendai, Japan, has been active as a composer, conductor, and performer in North America. Acclaimed by Allan Kozinn of The New York Times as "acidic and tactile," Miura's compositions explore "the continuous change of balance" amongst the traditions, players, instruments, and sound objects. He was awarded Rockefeller Foundation Bellagio Center Arts and Literary Arts residency, La Napoule Art Foundation residency, HB Studio Residency, and Willapa Bay AiR residency, amongst others.
Miura composed works for Speculum Musicae, New York New Music Ensemble, American Composers Orchestra, Prague's BERG Orchestra, Juilliard Percussion Ensemble, le Nouvel Ensemble Moderne, Momenta Quartet, Left Coast Chamber Ensemble, members of Reigakusha (gagaku ensemble based in Tokyo), Hidejiro Honjoh, and Yuji Takahashi, which were presented in venues and festivals such as Lincoln Center's Alice Tully Hall, Carnegie Hall, Tanglewood, Yomiuri Hall (Japan), Ostrava Days (Czech Republic), Vacances Percutantes (France), and Havana Contemporary Music Festival (Cuba). He is also a founding member of the electronic improvisation unit, No One Receiving, whose debut album from the Grain of Sound has won critical acclaim in Europe and the United States.
As a conductor Miura has given a number of premieres by emerging composers in the New York area. He has been invited as a guest conductor for Edmonton's Mercury Opera, La MaMa Experimental Theater Club, and the Midcoast Symphony Orchestra. In Europe, he has participated in masterclasses and performed with the Karlovy Vary Symphony Orchestra and North Czech Philharmonic Teplice.
He holds a DMA degree from Columbia University and he is Associate Professor of music at Bates College, where he teaches music theory and composition, and directs the college orchestra. He is Artistic Director of Columbia University's IMJS/Japanese Cultural Heritage Initiatives and serves on the Advisory Board for the Composers Conference.