Make a Donation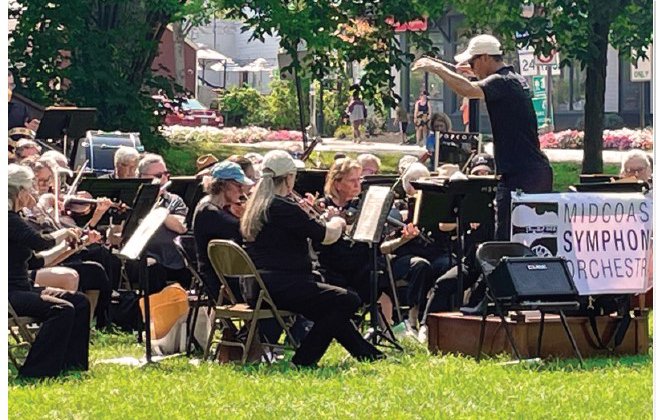 Please donate so we can continue to bring high-quality, affordable programming to the Midcoast and Lewiston/Auburn area. Ticket sales cover less than one-third of our annual budget, so additional help from individuals and organizations is critical to bring MSO's live music to our communities!
We are grateful for financial contributions in any amount. The Midcoast Symphony Orchestra is a tax-exempt 501(c)(3) organization, and your donation is fully deductible as allowed by law.
Levels of support:

Friend - up to $99
Donor - $100 to $499
Sponsor - $500 to $999
Patron - $1,000 to $1,999
Benefactor - $2,000 and above
Donate by Check:
Mail check to:
Midcoast Symphony Orchestra
P.O. Box 86
Brunswick, ME 04011
Please add a note if your contribution is intended to honor a person or event.
Please ask your employer to match your gift to the orchestra.
Donate by Credit Card:
Call 207-481-0790
or
Thank you!