March Raffle: Gorgeous Artwork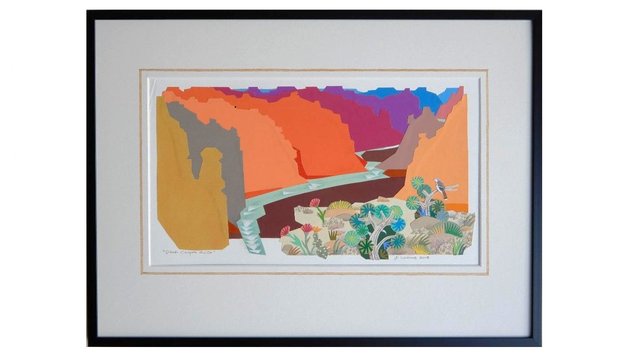 As part of our 30th Anniversary celebration, we offer this stunning paper collage as a very special raffle prize. Titled "Grand Canyon Suite" and signed by the artist, it's about 14x19 inches in size. The work features vibrant colors of the American Southwest with fine cut-paper details of desert plants and a lone vigilant hawk.
This piece was donated by artist and musician Jon Luoma, one of MSO's earliest orchestra members. His inspiration for the work was Ferde Grofé's "Grand Canyon Suite". Long-time audience members may remember that this artwork was reproduced in MSO's January 2015 concert poster.
Buy raffle tickets now for a chance to own the original art! The deadline to purchase has been extended to April 5th.