Sunday's Concert and Pre-Concert Interview as Planned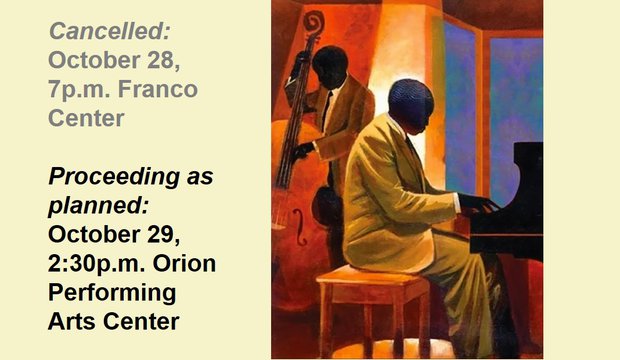 We are relieved and thrilled to announce that our concert at the Orion Center for the Performing Arts tomorrow at 2:30pm will be proceeding as planned.

If you are interested to learn more about our featured pianist Anastasia Antonacos, we are pleased to announce that the pre-concert interview at 1:30pm Sunday will take place as scheduled as well.

Music is a powerful healing agent and we look forward to coming together as a community to experience three powerful and moving compositions in performance. Tickets are still available, and we hope to see you!