Music Director Rohan Smith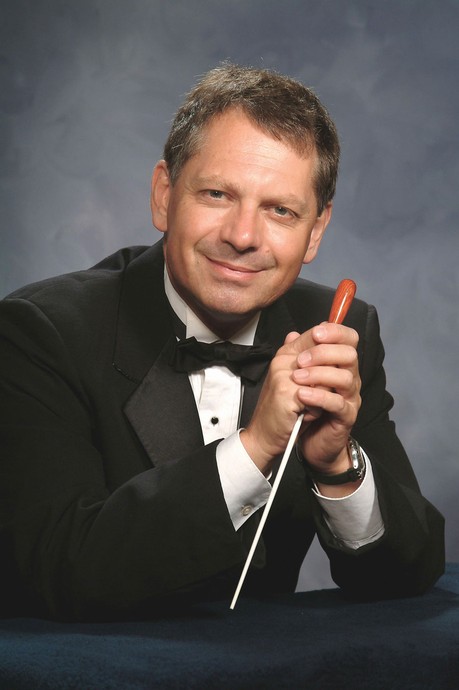 Conductor and violinist Rohan Smith has been Music Director of the Midcoast Symphony Orchestra since 2003. He has led the MSO to critical acclaim in performances of the major symphonic repertoire of all eras to the present time. In recent seasons, Smith and MSO have performed Mahler's First and Fourth Symphonies; Bartók's Concerto for Orchestra; Beethoven's Eroica, Fifth, Sixth, and Seventh Symphonies; Brahms's First and Second Symphonies; Berlioz's Symphonie Fantastique; Debussy's Nocturnes; Stravinsky's Petrouchka, and Ravel's Daphnis and Chloe Suite No. 2.
In May 2006, MSO under Smith was one of 65 orchestras across America to perform the newly commissioned "Made in America" by Joan Tower. In May 2015, Smith led the Midcoast Symphony, the Oratorio Chorale and Vox Nova in two memorable performances of the Verdi Requiem.
Rohan Smith is Director of Orchestral and Chamber Music at Phillips Exeter Academy in New Hampshire, where he conducts the Symphony Orchestra and the Chamber Orchestra. Smith has conducted the PEA Chamber Orchestra on cultural exchange, service, and outreach tours to Vietnam, Hong Kong, Quebec, England, New York, and the Coachella Valley, California, performing there for children of immigrant farm workers.
As an orchestral violinist in New York, Rohan Smith performed regularly with the American Symphony Orchestra, the New Jersey Symphony Orchestra, the American Composers Orchestra, the New Orchestra of Westchester, and on Broadway. He has performed under conductors James Levine, Kurt Masur, Andrew Davis, Kyrill Kondrashin, Dennis Russell Davies, Mark Elder, Kurt Sanderling, and Charles Mackerras. As an orchestral violinist he has been privileged to perform with many distinguished artists such as Jessye Norman, Itzhak Perlman, Thomas Hampson, Marilyn Horne, Pinchas Zuckerman, Midori, Kathleen Battle, Andre Watts, Garrick Ohlson, Billy Taylor, and Frank Sinatra.
Smith performed with the Austro-Hungarian Haydn Orchestra under Adam Fischer for many years, including frequently at Haydn's summer residence at the Esterhazy palace near Eisenstadt, and in festivals throughout Europe, Japan, and Taiwan. In 1991 and 1995, he participated in the Mahler Festspiel in Kassel, Germany, with members of the Vienna Philharmonic, Berlin Philharmonic, and Concertgebeouw orchestra under the batons of Adam Fischer and Manfred Honeck. Smith performs regularly with members of America's leading orchestras in the "Music for Life'' benefit concerts at Carnegie Hall, to bring attention to the humanitarian needs of refugees in Syria, Darfur, and HIV-infected children in Africa.
As a chamber musician, Smith has performed at the Kowmung Music Festival in Australia, the Cervantino Festival in Mexico, the Toronto International Chamber Music Festival, and Klangfrühling Schlaining in Austria. Smith was a member of the contemporary music group Terra Australis from 1986 to 1989 and performed with them as soloist at the 1988 Aspen Music Festival in Andrew Ford's Chamber Concerto No. 3: In Constant Flight. He recorded several of Ford's works on the CD Icarus, which was named one of the best 10 CDs by The Sydney Morning Herald in 2001.
Rohan Smith is a graduate of Manhattan School of Music. He studied violin with Robert Pikler, Zinaida Gilels, Szymon Goldberg, and Burton Kaplan, and conducting with Michael Charry, Adam Fischer, and Kenneth Kiesler.