Concerto Competition Finals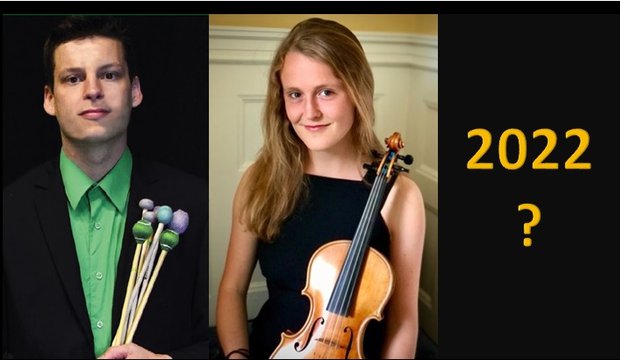 Live auditions of the finalists for this year's Judith Elser Concerto Competition will be held Friday, April 8, 2022, at 7:00 p.m. at the Gendron Franco Center in Lewiston, Maine.
The finalists are, in alphabetical order:
Kate Ishida, Violin, Bowdoin College
Brian Liu, Piano, Bowdoin
Mathieu Moutou, Violin, Bates College
Jonathan Prak, Piano, USM
Mesa Schubeck, Piano, USM
This event is free and open to the public. Come support rising musicians and listen to some great music!