Classical Season Finale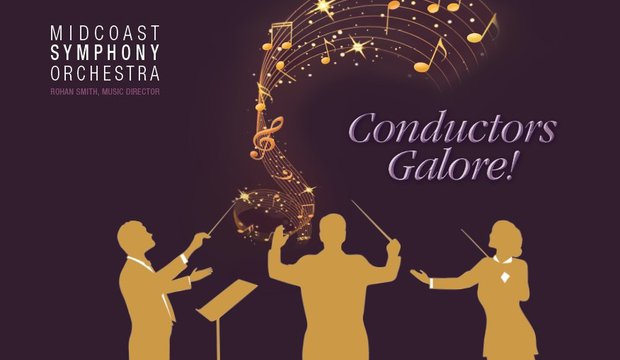 May concerts will round out our 2021-22 classical season with glorious music and three conductors leading the orchestra!
The principal conductor for these concerts is Jinwook Park, who will lead Mahler's monumental Symphony No. 5. He was scheduled to lead this work in March 2020, in concerts that were canceled due to the COVID-19 pandemic, and we're very pleased to have him return to the MSO stage. Read more about Park.
Sharing the podium will be MSO's music director, Rohan Smith, conducting Mozart's "Overture" to The Marriage of Figaro and "Storm," composed by Maine native Colin Britt. In addition, "Conduct the Orchestra" winner Jan Roberson will wield the baton for the ethereal "Pas de deux" from The Nutcracker Suite by Tchaikovsky.
Read more about the music we will perform.
These concerts are Saturday, May 21 at 7 p.m. at Gendron Franco Center in Lewiston and Sunday, May 22 at 2:30 p.m. at the Orion Performing Arts Center in Topsham. Each will last about 2 hours, including an intermission.
Buy tickets early to be assured of a seat!
Topsham audience members are also invited to attend a free pre-concert talk, "Meet the Music," with Dr. Mary Hunter, Bowdoin Music Professor, Emerita, from 1:30 – 2 p.m. Sunday, May 22.