Save the Dates!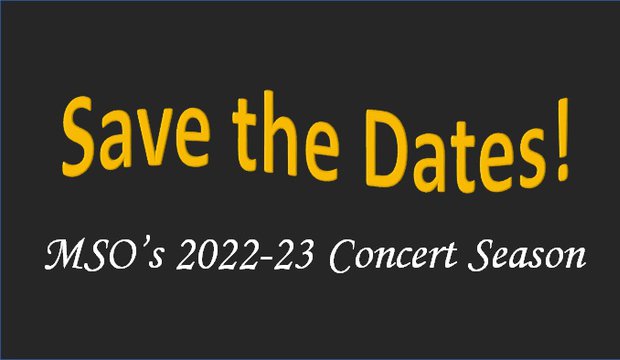 MSO is pleased to announce dates and programs for its 2022-2023 season.
Classical Season concerts at the Gendron Franco Center and Orion Performing Arts Center will be:
October 29 and 30, 2022
January 14 and 15, 2023
March 19 and 20, 2023
May 20 and 21, 2023
Two extra concerts were postponed from the 2021-2022 season: Classical Night Fever with Motor Booty Affair. They are now scheduled for June 10 and June 11, 2023.
Click this link for program details, and mark your calendars!
Ticket information will follow shortly.