Alex Wong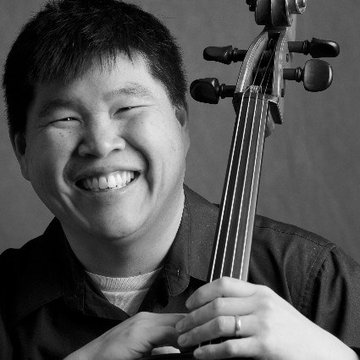 Cello
I started playing cello at the tender age of eight, and continued through college when life rudely intervened.
After a brief 17 year hiatus, I found myself joining the Midcoast Symphony - meeting long-lost childhood friends (this really happened!) and finding all sorts of small-world connections with my fellow MSOers.
I didn't realize how much I missed playing until finding MSO. It was such a large part of my early life. I really enjoy the process of making music, from the first sight reading to the final concert.
When not rehearsing and performing, I assist small public water and wastewater systems throughout the state, teach tai chi in Portland, and try to spend as much quality time as I can with my family.