Caroline Cornish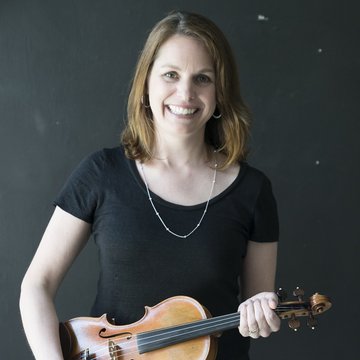 Violin
Caroline started violin lessons at age 6, after her Uncle Bob was practicing his instrument in front of her and noticed she winced every time he hit a wrong note. Pretty soon, she was making faces over her own mistakes, spending every Saturday from elementary school through high school studying music at the New England Conservatory's Preparatory Program in Boston.

Caroline continued to play in college, but thought her musical career was over when she got her first job as a television reporter in Vermont. Then in 2007, a few years after moving to Maine, she stumbled upon the Midcoast Symphony, and rediscovered her love for violin and orchestral playing.

Caroline left television news in 2017 and now works in public relations.