Heather Linkin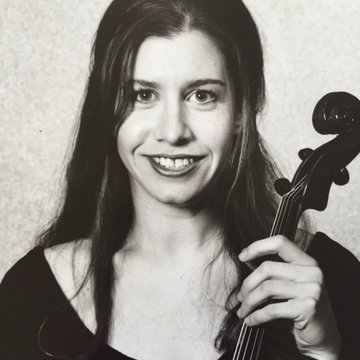 Viola
Heather Linkin joined the MSO in 2011. Serving as our principal violist, she has played the viola since age 10. Like many violists she started earlier on violin.

After earning undergrad and Master's degrees in Performance from Northwestern and New England Conservatory, Heather played viola professionally with orchestras in Massachusetts, Vermont, Michigan, Connecticut, and New York City. She also taught in school music programs and gave private lessons -- until tendonitis and a yearning for a "day job" took her focus away from music.

Picking up a Master's degree in Elementary Education in the evenings, Heather then taught kindergarten and first grades, had two children, and moved a few times... she's now happily in Maine for good.

Heather is also a hobby farmer, raising bees, chickens, pigs, and turkeys. And she's an active volunteer in the orchestra and Cumberland/North Yarmouth schools.

In her words, " I enjoy being a MSO board member, and helping with fundraising. Playing with MSO gives me the ability to again be surrounded by a symphony of fine players and challenging repertoire. The atmosphere is fun and stress-free. I am so grateful to have music back in my life, and a large group of musicians and friends who appreciate the time we all spend together."