Meg Lewis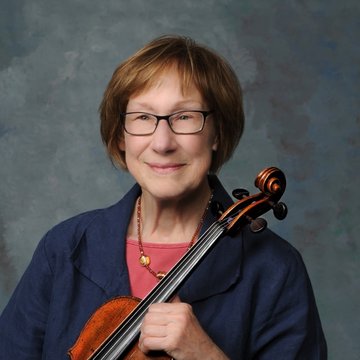 Viola
Meg heard a viola for the first time when she was nine. She immediately asked her parents for lessons and they agreed, thinking she would never stick with it. Still, they supported her through years of practice, rehearsals and concerts--for which she is endlessly grateful.
After earning degrees in math and computer science, Meg ended up with a career in IT. But her life has always been happiest when she also played music, especially when surrounded by the musical colors and harmonies of an orchestra.
When she moved to Maine in 2004, Meg looked for a community orchestra and was delighted to join the Midcoast Symphony. She looks forward to every rehearsal and concert with this fine group. She also enjoyed answering the MSO's box-office telephone for several years, and continues to volunteer in other ways.
Photo credit: © Jeff Morris/the Pierce Studio