Hildegard Bird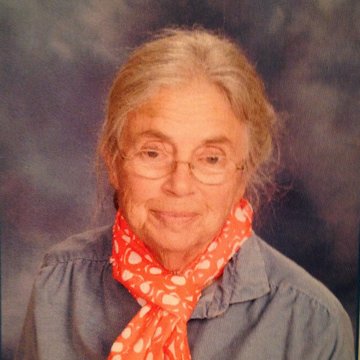 Violin
My violin lessons started at age nine when my brother and I decided our dad, who was our piano teacher with a roaring temper, couldn't play the violin; so we put our feet down and told him we would like to learn that instrument. I played all through high school in ensembles and sang in the school choir. In college I toured with the glee club, traveling in Military Air Transport (MATS), singing to the Armed Forces in Greenland, the Azores, and Bermuda (USO). We even sang from the cockpit of our plane to a military hospital ship. As an adult, I played in garages in Martha's Vineyard. Later I played for eight years at the New Mexico School of Mines. I joined faculty and students playing traditional music, as well as show tunes for musical productions, plays and graduations.

Given a chance to write and share my biography, I want to thank the members of the MSO. Over the years it has been a growing family, expecting the best effort of all and giving assistance when needed. In addition, volunteers help with carpooling, providing overnight accommodations, and offering refreshments at concert receptions.

I am a retired special education teacher, and I currently live on the coast of Casco Bay. I enjoy dabbling in paint and walking our dog Bosun. I was married to Henry for 58 years, and he came to all of the day concerts. I have also encouraged my five children and nine grandchildren to embrace my love for music, and as a result we have a multitude of family musicians.
Note: One of the original members of the MSO, Hilde retired in 2019 after 30 years and she died in 2021. Thanks for your lasting contribution, Hilde!