Martin Naas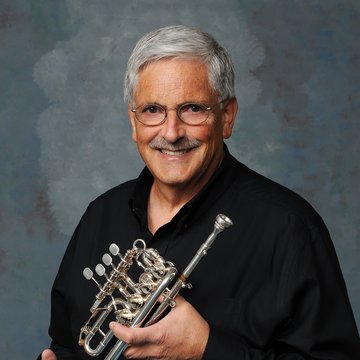 Trumpet
I am a graduate of the University of Southern Maine with a BS in Music Education, and did graduate studies at the University of Maine Orono, the University of Southern Maine, and Northwestern University. In 1996 I was selected as a Summer Fellow in Music at Northwestern University, where I studied trumpet with Luther Didrickson and conducting with John Paynter. Other notable trumpet teachers have included Edward Sandor, Betty Rines, and week-long master classes with Ray Crisara and Gerard Schwarz.
I retired in 2007 after 38 years in education, having been band director and music teacher at Gardiner Area High School, Greely High School in Cumberland, and in the Maranacook School District.
My spare time musically over the years has been filled with many professional and community groups around Maine, including Southern Maine Symphony, Sunrise Brass Quintet, Bangor Symphony, Colby Symphony, Maine Chamber Ensemble, Casco Bay Wind Symphony, and Centennial Brass Band. In August, 2015, I completed my 27th season with the Bach Festival Orchestra of North Conway. I've also played many church and wedding jobs.
My years with MSO have quite possibly been the most rewarding musical experience. Getting to play the great works we have done, with such a wonderful and talented group of people, is a rare opportunity usually reserved for full-time professional players in major orchestras.
In addition to my musical interests, my family often accuses me of having too many hobbies. I keep busy (when not practicing) with road bike riding, motorcycle riding, sailing, traditional archery, wood working, hunting, fishing, downhill skiing, and going to the gym.
I live on Pleasant Pond in Gardiner with my wife, Margaret. I have two sons, two stepdaughters, and six grandchildren.
Photo credit: © Jeff Morris/the Pierce Studio