Ted Walworth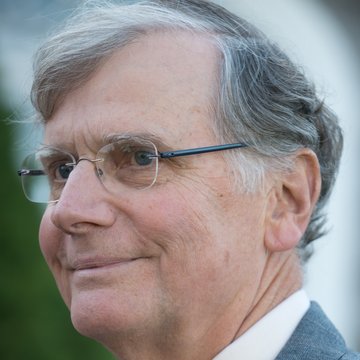 Contrabassoon
A few years before I retired from active practice, I finished an operation at St. Mary's, put on a sport coat over my scrubs, and caught the second half of an MSO performance at the Franco. After the concert I asked Rohan if he would like to have a contrabassoon in the orchestra. He did a double take, considering my garb, and then said yes.
So I've played with the MSO since 2007 or so. Many orchestral works do not include a contrabassoon, so I'm not involved in every piece or even in every concert. Still, I have been proud to be a part of the best orchestra to play in Lewiston on a regular basis and to help establish the Franco Center as a leading concert venue. And I have been impressed by Rohan's musicianship, having been under the guidance of many different batons over the years, including one of his predecessors at Exeter over 50 years ago.
Probably my favorite piece with the MSO was Shostakovich Symphony #5, which has a wonderful bassoon-contrabassoon duet. I first heard that symphony while at Exeter and had never forgotten how powerful it was.
I have also played in the Bates College Orchestra for more than 30 years, going back to the days when we played in the Chapel before the Olin Arts Center was built. During the summer I am fortunate to be able to play in the Pierre Monteux School downeast in Hancock. That's a school for conductors and orchestra musicians; the conductors also play in the orchestra.
After retiring from active practice in 2010, I went on a one-month surgical mission each year with DWB/MSF. With the arrival of two grandchildren this year, those days are over. Time to concentrate on those kids and double reeds.