Ray Libby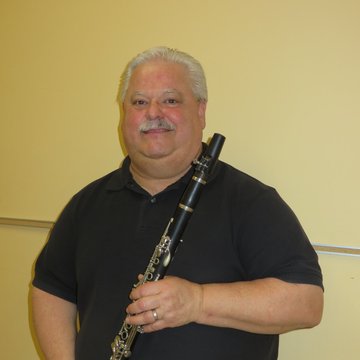 Clarinet / Orchestra Manager
Ray Libby graduated from the University of Maine Orono with a B.A. in music education and a minor in English. He taught in Rockford, Illinois and in several Maine schools, and retired as instrumental music director at Brunswick High School in 2010. He has spent many summers teaching at music camps, including 11 years at Amherst Summer Music Center and eight years at the Maine Summer Youth Music School at the University of Maine.

While living in Illinois, Ray played clarinet with the Rockford Symphony and Chamber Orchestra . In Maine he has been solo clarinetist for the past 30 years with the Casco Bay Wind Symphony. Mr. Libby performs as a professional woodwind doubler in pit orchestras for many productions throughout Maine and New Hampshire, including: The Best of Broadway at Merrill Auditorium, the Portland Players, Lyric Music Theater, Biddeford City Theater, Waterville Opera House, the Ogunquit Playhouse, Barnstormers Theatre, and the Maine State Music Theater.
Ray is the winds and percussion coach for the Maine Youth Orchestra and he often plays as an extra clarinet (or saxophone musician) with the Midcoast Symphony Orchestra. He became Orchestra Manager at the end of 2015.
Ray lives in Brunswick with his wonderful wife Jean, their cat Sammy and dog Hollie.