John Gass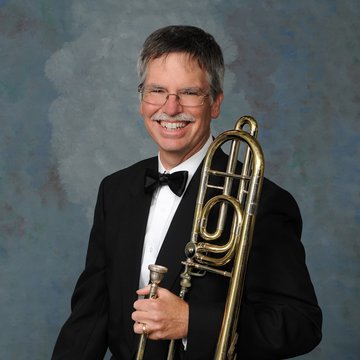 Trombone
John Gass was born into a musical family (family legend has it that when his mother went into labor, his father dropped her off at the hospital on his way to a gig.) From an early age, he was surrounded by classical and jazz music. His early music training included piano but was nudged toward brass in high school.
He has been playing trombone since then, in numerous groups ranging from brass quintets, jazz big bands and symphony orchestras. His varied musical tastes also includes steel drum, arranging and most recently singing with the midcoast A Capella choir VoXX: Voice of Twenty.
His day jobs have been primarily in the technology sector, ranging from marine electronics to computer programming. In his spare time when not rehearsing or performing, he enjoys sailing and traveling with his family, kayaking, engineering crazy stuff around the house, and fine food & wine. He currently resides in Camden with his wife and two children.
Photo credit: © Jeff Morris/the Pierce Studio